SwitchEasy Capsule Rebel iPhone 4 case
If you're lucky enough to own an iPhone 4 you're probably going to want to protect it...
Well if protection, style and accessories sound nice then you're going to have to check out the Capsule Rebel case by Switcheasy as this case offers a massive amount of protection, an awesome design and tons of accessories to go with the case!
The accessories included are as followed:
2 x anti-static screen guards
One microfiber wipe
One universal dock adapter (please note this only works with Apple docks)
One video dock stand
One Squeegee for your screen guard application
One power jack connector protector
So as you can see you get a lot in this little package.
The protection is also very impressive as the phone is secured so tight in the case it's almost impossible to get back out!
The design is a very big factor of this case because it features such design that cannot be seen anywhere else! with the case's own spine it makes placing your iPhone in and out of your pocket easier and quicker as it just slides down the spine.
With many cases on the market offering a lot of protection they sometimes lack in giving you full acces to ports and buttons but this case gives cutouts so generously it's hard to knock it.
Now this case sounds all impressive but what about the price? For a very generous £25 you are picking yourself up a little treat because of all the stuff you get, this is well worth in excess of £50!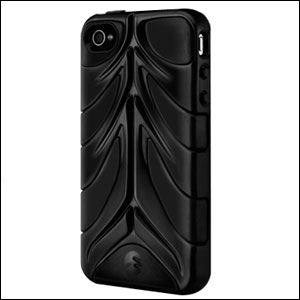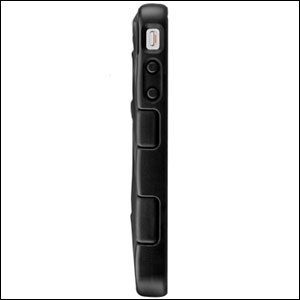 Go ahead over to https://www.mobilefun.co.uk/switcheasy-capsule-rebel-case-for-iphone-4-black-p26302.htm and pick youself one up today! :)
Thanks to MobileFun for sending this over to review.